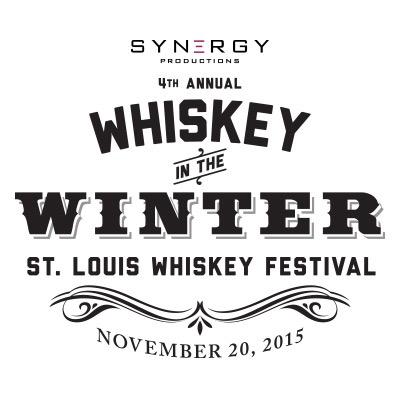 Woe is me.  3 and half hours and 300 whiskies.  This is the math that is keeping me up at night as I contemplate my plan on how to successfully navigate this year's "Whiskey in the Winter 2015."  The annual event is Comic-Con for whisky and bourbon lovers and takes place on Friday, November 20th at the Hyatt Regency hotel in downtown St. Louis.
Whiskey In The Winter features more than over 300 whiskies from around the world along with great whiskey cocktails, whiskey-inspired food stations, and educational seminars from whiskey industry experts.  In other words it's 'whiskey heaven.'
So how do you prepare for such an onslaught of so much goodness?   The key is to not get overwhelmed. We need a plan.  A five point plan.
#1.  Be Selective.  The complete menu will be broken down into various selections of single malt and blended Scotch, bourbon, Irish, Tennessee, Canadian, Missouri, Japanese and international whiskies. That is a lot, so I'm suggesting you choose one, perhaps two of the options and stick to it.  Right now, I'm completely into Bourbon's so I'm going to avoid the single malt's and Irish whiskies and concentrate on bourbon and Missouri whiskies, and if time allows, I hope to try some of the Japanese offerings.
#2. Avoid what you know.  The clock is ticking, so don't waste precious seconds on selections you have already tried.  The point to the night is new experiences so take advantage of the access to brands and flavors you might not get the chance to try regularly.
#3. Enjoy the menu.  Take care of that stomach.  Pace yourself with the good stuff by making sure your belly has plenty in it to absorb.  The Hyatt culinary team has prepared multiple whiskey-inspired food stations, including station 5 with whiskey inspired desserts.  Check out the menu here.
#4. Don't forget to learn.  The only thing more fun than drinking whiskey is talking about it.  Make sure to take advantage of the nine planned lectures and seminars that are available during the event.  Remember you only have 3 and half hours, so choose wisely.  Check out the speaker list here.  I hope to take in two, but if I only have time for one, it will be "Craft Bourbon: The Taste and Story of Angel's Envy" featuring Wesley Henderson, co-founder and Chief Innovation Officer of Angel's Envy Bourbon.
#5. Plan a safe exit.  With so much drinking going on, everyone should plan to make sure they get home safely.  The event even allows for discounted tickets for those designated drivers who are coming along.  Whatever your preference, please make sure you plan ahead with a cab or limo to get you home in one piece.
It's being billed as '300+ Whiskies. 1 Memorable Night' and it certainly looks like it will be just that.  If you need more information about tickets, visit the main event website here.   And if you're there, let us know what you're trying, liking and buying. Tweet us using the hashtag #Whiskey314.
More to come
November 10:  5 single malts not to miss at Whiskey in the Winter 2015
November 11:   5 must try bourbons
November 12:  5 whiskies not to miss from the Volunteer state
November 13:  What to know about Japanese whiskies