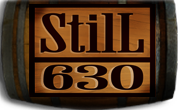 "It's your job to allow the art to define itself for you." One of my professors once said this to during an art history lecture.  While I never became a master at explaining art, the lesson did instill in me a deep appreciation for the artist. From this I've found art where others might not have seen it. One is within the culture of drinking. Here, I have found the men and women who make beer, wine, spirits, coffee, and tea — to be the artists of their communities.
We love supporting local artisans and they make it easy by producing some of the most exceptional spirits coming out of the 314. One you may be familiar with is StilL 630. The name itself is a tip of the cap to the company's hometown.
"The St and the L represent and reinforce our pride in our hometown of St. Louis, Missouri. The 630 stands for 630 feet tall, which is the height and width of the St. Louis Arch," writes David Weglarz, owner/operator of StilL 630. "It's also the day we were founded as a company, June 30, 2011."
The number also represents the serial number of his still, which is literally still 630, and was handmade here in Missouri. We've asked David to collaborate with Drink314 on this article as he prepares to introduce three of his creations to whiskey lovers at this year's "Whiskey in the Winter 2015."
Surrounded by more than 100 of the world's biggest and most popular distilleries, StilL 630 is bringing its best to the party, starting with its flagship rye whiskey and best known spirit.
RallyPoint Rye Whiskey – This whiskey is released on a single barrel batch system, which means that each batch is one individual barrel.
"I do this because it allows us to differentiate further from the big industrial distillers as I cultivate and embrace different nuances from batch to batch that the individual barrels lend. They all taste like RallyPoint, but different batches have slightly different levels and notes of oak, spice, and vanilla," said Weglarz.
RallyPoint Maple Sunset – To make this whiskey, Weglarz takes a barrel of regular RallyPoint that's been aging for a year and half and finishes it in an ex-bourbon, ex-maple syrup barrel for seven months. Over that time, the whiskey absorbs great flavors from the residual syrup in the barrel and turns it into something really special.
"I think this spirit really differentiates us from the big industrial distillers who seem to use flavoring additives or syrups (like soft drink fountains do) to achieve a desired flavor," said Weglarz. "Whereas we do it the time-consuming, but natural way by letting the spirit pick up those flavors slowly over time. I believe it results in a much more balanced and nuanced spirit rather than an over-powering flavor-bomb in your mouth. Time and again that belief is verified in the tasting room by our customers!"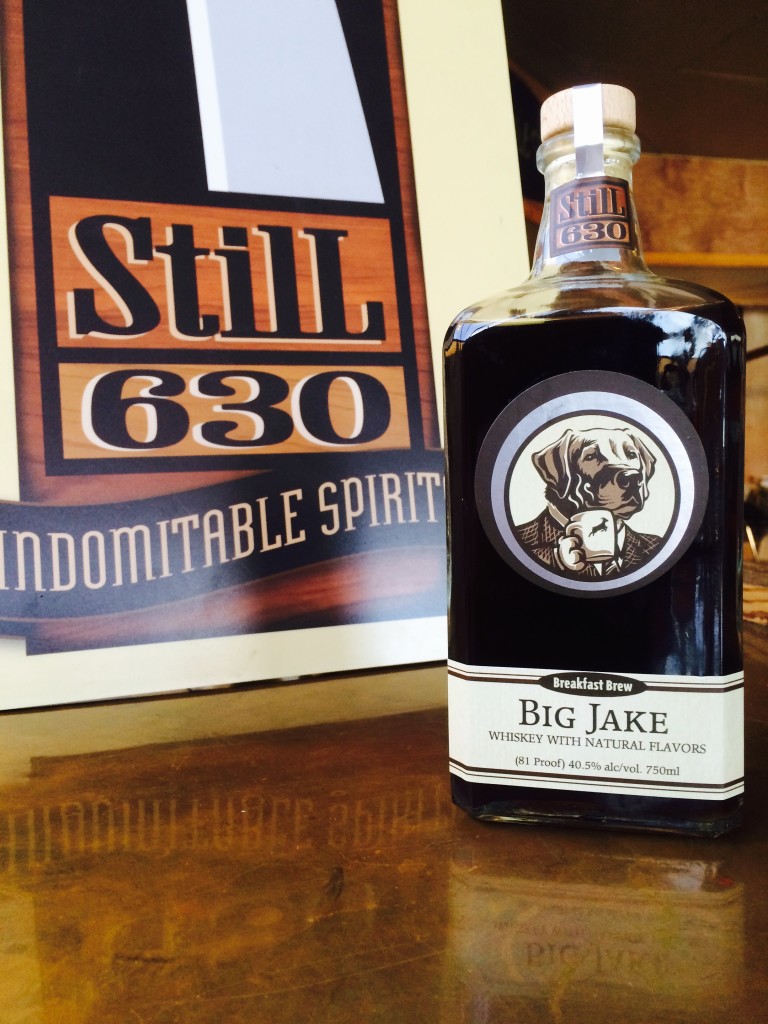 Big Jake's Breakfast Brew – This is StilL 630's latest release and one of their most interesting. Weglarz partnered with another great local company, Kaldi's Coffee.
"They barrel age green coffee beans in one of our used barrels for a few weeks, then roast the beans and we make a cold brew toddy which we then infuse directly into our Big Jake White Whiskey," he said.
The great coffee flavor is distinct throughout the tasting experience, from the nose to the finish because the particular bean they chose to use blends with the whiskey to showcase some pretty incredible equatorial fruity notes on the tongue that further round out the coffee taste. Weglarz thinks it's one of the most unique spirits at the event.
"I chose these three because they're all whiskeys and really showcase the diversity and uniqueness of our distillery.  The RallyPoint because it's our best seller and we want to showcase our best.  The Maple Sunset because it changes people's minds about flavored whiskeys and it won a Gold Medal from the American Craft Spirits Association (ACSA) judging.  It's also one that I really feel stands above the maple-flavored spirits of the big boys and truly shows that you don't have to be huge to make exceptional spirits.  The Breakfast Brew because it's incredibly unique, which is why I wanted to do it to begin with.  I love coffee and thought that the flavors could play well with whiskey, plus it's a combination that has not been explored very much.  And perhaps most importantly, it'll definitely be one that sticks out in the guests head after they leave the event, which is very hard to do when you're sampling tons of great whiskey over several hours!"